Tom Raskin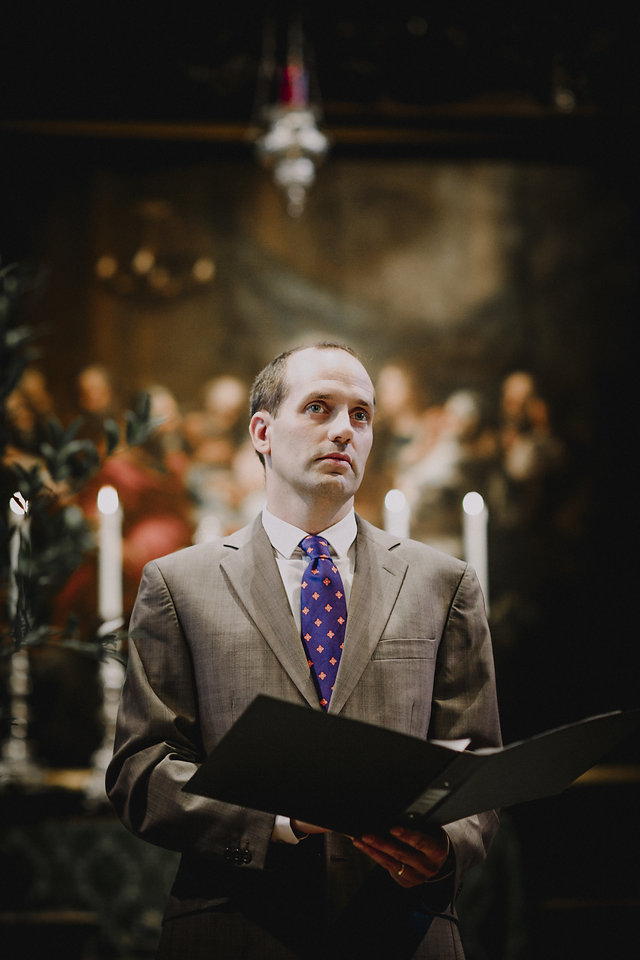 Born in Bath, Tom studied at the RNCM in Manchester and New College, Oxford, before going on to become a Britten-Pears Young Artist. In 2000 he was awarded the Anne Ziegler Prize, followed by the Freckleton Prize in 2001, and was the recipient of a major Scholarship from the Peter Moores Foundation which funded study both in Italy and London.

Recent concert work includes the Verdi Requiem, Elgar's Dream of Gerontius, Calaf in Turandot (concert performance), Stainer's Crucifixion in Norway, Rossini's Stabat Mater broadcast live on BBC Radio 3 from King's College, Cambridge, and arias in the St John and St Matthew Passions (Norwich Cathedral).

Tom is one of the four tenors in the BBC Singers, and besides the vast range of choral works that he performas with them, has sung a wide range of solos, from Streshnev in Mussorgsky's Kovanshchina at the 2017 Proms to the St Matthew Passion arias and Christmas Oratorio arias, to Bernstein's Hashkiveinu, to Jason Donovan's half of the duet "Especially for you." He is much in demand on the concert platform in Britain and abroad, in places as far-flung as Novosibirsk in Siberia to St Mark's Basilica, Venice. He has performed with orchestras including the BBC Symphony Orchestra, BBC Concert Orchestra, the CBSO, The Sixteen and English Baroque Soloists.

He also has a large operatic repertoire from the baroque to the present day; he recently sang the Cockerel in Stravinsky's Renard with the BCMG in one of Oliver Knussen's last appearances on the concert platform, and he recorded the role of Signor Ravioli in Alfred Cellier's The Mountebanks with the BBCCO. He gave the world premiere of Lord Fitztollemache in Weinberg's Lady Magnesia, and has sung for Glyndebourne, Garsington, Opera South, Opera East and the Iford Festival. He has made regular appearances with New Chamber Opera.

In 2017 and 2018 Tom gave several recitals with the pianist Christopher Weston; a mini-tour of Schubert's Winterreise, and Finizi's "Till Earth Outwears." More recitals and concerts are planned 2020, including a Vaughan Williams celebration in Thaxted.
Rebecca Hickey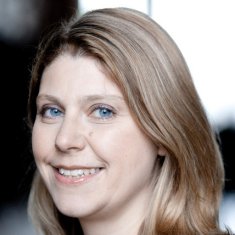 Rebecca Hickey started singing at the age of six in her local church choir in Ealing. She read Linguistics at York University, where she spent much of her time singing in vocal ensembles and choirs, including the Yorkshire Bach Choir. After graduating she had lessons for a while with Ruth Holton.
Rebecca has sung with various vocal groups such as The Sixteen and The Tallis Scholars but mainly as a member of the unconducted 12-voice early music vocal ensemble Stile Antico with whom she performs and travels extensively all over the world (in 2018 the group made its debuts in Hong Kong, Macao, South Korea and Colombia and in May 2020 will tour to Japan for the first time).
As well as ensemble singing, Rebecca very much enjoys solo singing, particularly baroque repertoire. She had a wonderful time in Sion in the Swiss Alps in November 2018 singing solos in Handel's L'Allegro, Il Penseroso ed il Moderato. She features as a soloist in Tonus Peregrinus's recording of Pärt's Passio and on a disc of solo songs with lute entitled Music for Shakespeare's Theatre.
Ruth Holton
Ruth has enjoyed a varied career as an oratorio singer and recitalist in repertoire ranging from medieval to contemporary music. She is well known for her recordings of the passions and cantatas of J.S.Bach with Sir John Eliot Gardiner, the Leipzig Thomanerchor, Amsterdam Baroque and the Holland Boys Choir. She has sung with world renowned ensembles including the Orchestra of the Age of Enlightenment, the Hilliard Ensemble, Fretwork and Ensemble Modern.
Ruth enjoys singing contemporary works and recently sang The May Magnificat by Nicholas Ansdell Evans. She has given premières of works by Steve Reich, Peter Salem, Guy Woolfenden, Howard Thomas and others. In 2014 she toured Germany, England and the U.S.A. in recitals marking C.P.E.Bach's 300th anniversary. More recently her concert repertoire has included Vaughan Williams Sea Symphony, Verdi Requiem, Howells Hymnus Paradisi and Strauss Four Last Songs.This year, she will be singing Mendelssohn's Elijah in Chester.
Ruth is the Organist and Director of Music at All Saints West Dulwich, and she founded the community choir Sing4ALL in 2013. She has conducted performances at All Saints of Handel's Messiah and Bach's St John Passion. She is a member of the violin sectin of DSO and of Quartetto Grigio.