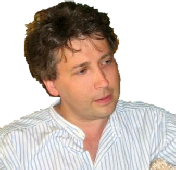 17 November 2012
Jean Sibelius
Symphony No 3 in C Op 52 (1907)
James Francis Brown
Clarinet Concerto Lost Lanes, Shadow Groves (2008)
Soloist: Catriona Scott
James Francis Brown website
Ralph Vaughan Williams

Symphony No 5 in D (1943)
DSO is grateful to the Vaughan Williams Charitable Trust for its support for the performance of this work.
9 March 2013
Richard Wagner
Prelude and Liebestod from Tristan und Isolde (1859)
Robert Schumann
Cello Concerto in A minor Op129(1850)

Soloist: Matthew Sharp
Ludwig van Beethoven
Symphony No 5 in C minor Op 67 (1808)

Conductor
Tom Hammond

Leader
Paula Tysall

All concerts begin at 7.45 pm and take place in
All Saints Church, Lovelace Road, LondonSE21 8JY


Tickets £10 (Concessions £8). Under 16s free.

22 June 2013

Peter Tchaikovsky
Suite: Swan Lake Op 20a (1900)

Edvard Grieg
Six Orchestral Songs EG 177(1895-6)
Soloist: Anna Harvey
Jean Sibelius
The Swan of Tuonela Op 22 (1896)

Zoe Ibbetson
Sea Storm
winner of the DSO Young Composers Award 2012
Peter Tchaikovsky

Fantasy Overture Romeo and Juliet (1869)
Links to scores
Beethoven
Symphony No 5
Wagner
Tristan
Robert Schumann
Cello Concerto
Sibelius
Symphony No 3
Swan of Tuonela

Vaughan Williams
Symphony No 5
Tchaikovsky
Swan Lake